Introduction
This page provides the supplementary material for the book "Multivariate Nonparametric Regression and Visualization: With R and Applications to Finance", published in April 2014.
ISBN: 978-0-470-38442-8
See the table of contents and the introduction.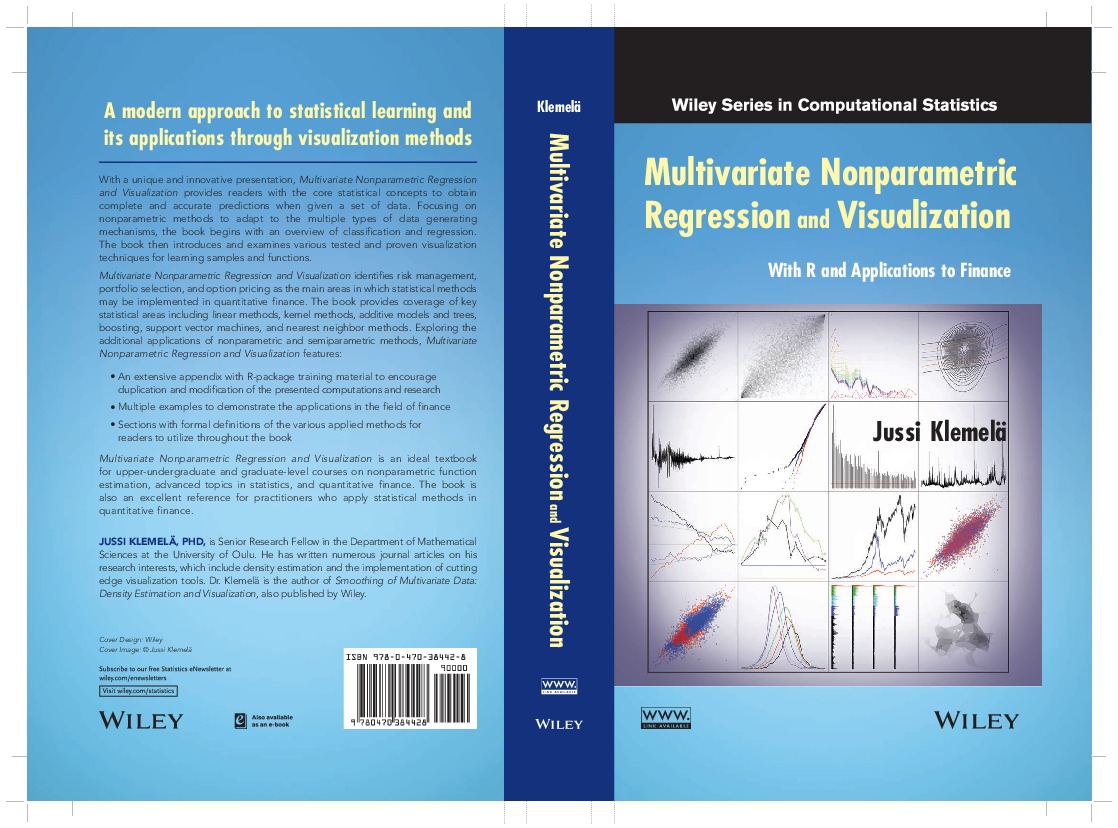 Corrections are listed in corrections.pdf.
Links
See the product page of Wiley.
See Amazon.
Software
The software is implemented in R-packages "regpro" and "denpro".
A tutorial for the use of the package "regpro" can be found here.
Bibitem

@book{Klemela2014,
title = {Multivariate Nonparametric Regression and Visualization:
with R and Applications to Finance},
author = {Klemel\"a, J.},
year = {2014},
publisher = {Wiley},
address = {New York}
}